Two large holes have appeared in the garden recently. One, for the turtle pond (which is now filled with water and an aquatic plant). More on that later.
The other hole, in Bob's plot near the gate, was dug for the tree from the Lowline Exhibit that was donated to the garden. Here's the tree in the exhibit.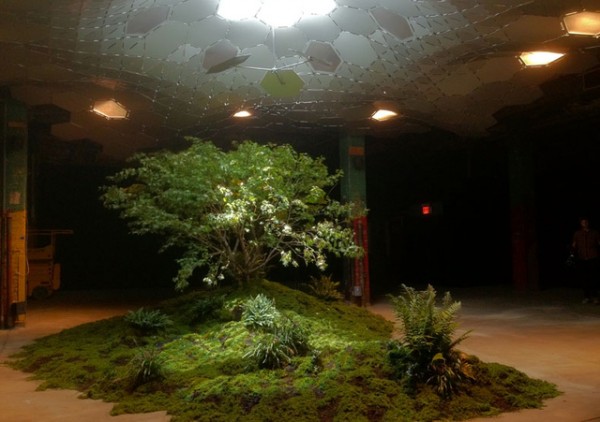 Alexi, who worked very hard on the exhibit, then worked very hard transporting and transplanting this beautiful maple tree into the garden. He drove the forklift through the streets to the garden from Essex and Broome.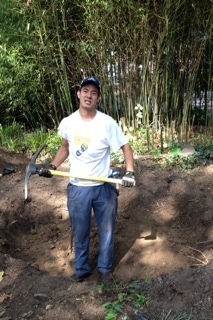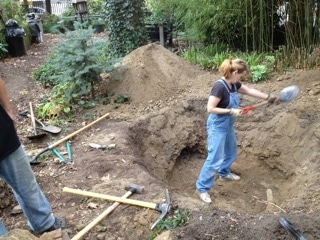 Here are some shots of the process.