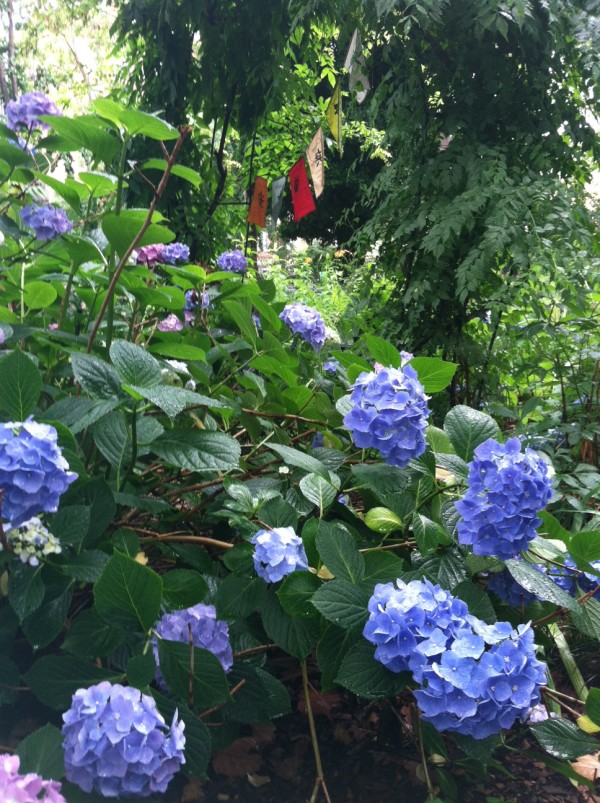 First and foremost, the flowers:
Is there anything as stunning as reddish orange daylilies next to hydrangeas in various shades of blue?
And have there ever been so many shades of hydrangeas in the garden? Check out the mauve and magenta ones near the turtle pond.
Have Susan's lilies ever reached 8 feet before?
And phlox phlox phlox!
Amazing colors after the rainy lull.
Leslie
Photo: K Webster